Hello there! I am back with a quick tutorial....
Where have I been?? Well I am not sure if you heard, but Stampin' Up! released a new catalog on June 1st. This happens every June, which makes me happy happy happy!!
And every year I have a catalog launch party, using
BINGO
as the theme. Therefore I have been making samples of cards, scrapbook layouts and 3d projects using some of the new products to showcase during the party.
You know I didn't realize how many stamp sets I bought until I sat down to make samples. I have a day job, booo, so I have to play on the weekends and nights with the products I purchased. I tell you all this so you know why I have not posted a project in a while. But I have loads to share with you in the coming weeks. Litteraly a container, or two, full of blog posts and some YouTube videos.
So let's start with one of my favorites.....
Did you realize how popular the Ampersand was? You can find it in home decor, and even the papercrafting world. I have a little history lesson for you today,
click here
to read all about this cool symbol. There is even an Ampersand Hotel in London, another reason for me to visit the U.K. one day.
Ok onto the card!!
I designed this card about a month ago, but just couldn't find the right flower I needed. Then the skys opened up and delivered me a new stamp set!!! It is one of the new Hostess stamp sets in the 2018-2019 Stampin' Up! Annual catalog, Hand Delivered. Can you spot the flowers in the set below?!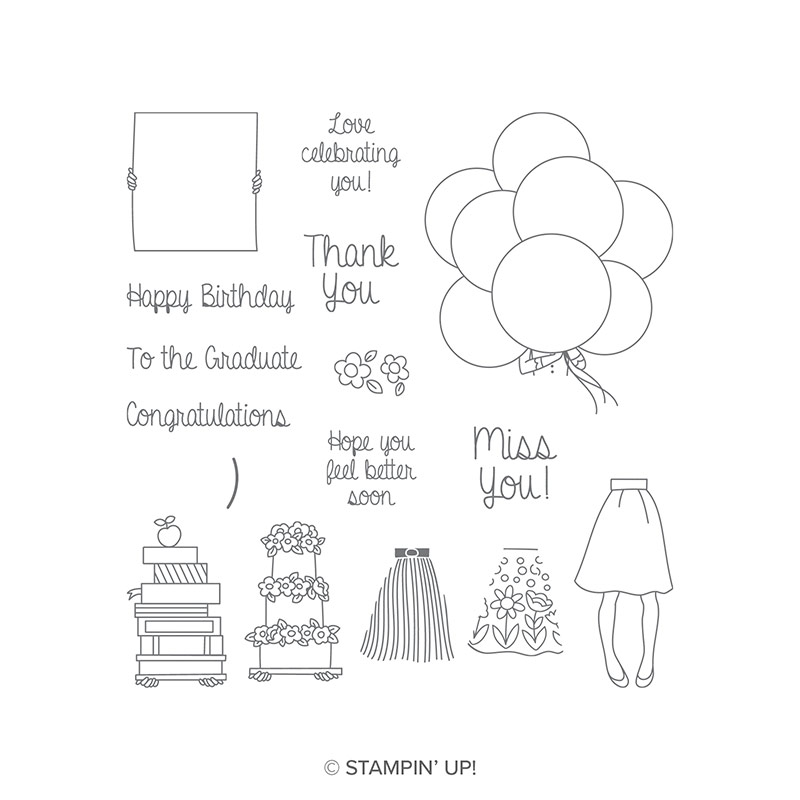 I had been working on samples using this stamp set when what did my eyes happen to see?! YES!!!!!!! Flowers, but wait I needed more flowers for what I had in mind...hmmm Oh wait, I can use just this stamp to make my ampersand, but use different color inks!!! Ahhhhhh!!!
I love this original design by muah!!! It's exactly what I had pictured in my crafty mind... But wait the sentiment used might seem confusing, so here is how I justified the use. The cards reads "Just a friend hello &" on the outside and "Thinking of You" on the inside. Or you could just write "I miss you my friend", which is what I plan on doing.
Now how did I create the ampersand and make it look straight? Well I needed some help of course. So I went to Google, dont you just love that word!! I searched for an ampersand I could use, downloaded the image, then inserted into a word document. I tried a few different sizes to fit my card, then traced it onto my cardstock. I have a video below that shows how I did just that.
I only show how I created the flowery ampersand, which you can use to make your own card. Here are the measurements for the card I created.
Old Olive 4 1/4 x 11, scored at 5 1/2 - Card Base
Rich Razzelberry 4 1/8 x 5 3/8 Mat 1 & 3 1/2 x 3/4 Sentiment
Whisper White - Image Mat - 3 3/4 x 5 & 3 3/8 x 5/8 Sentiment
Products Used are at end of Post
I would love to see your creations using this technique, please share over on my Facebook group
Ladybug Stampin Spot.
Let me know if you have any questions, or would like a copy of the 2018-2019 Annual Catalog.
Please make sure you use the Monthly Hostess code when you purchase at my online store, and check out the monthly coupon.
Click here
for the 2018 - 2019 Annual Catalog Paper Shares
Product List